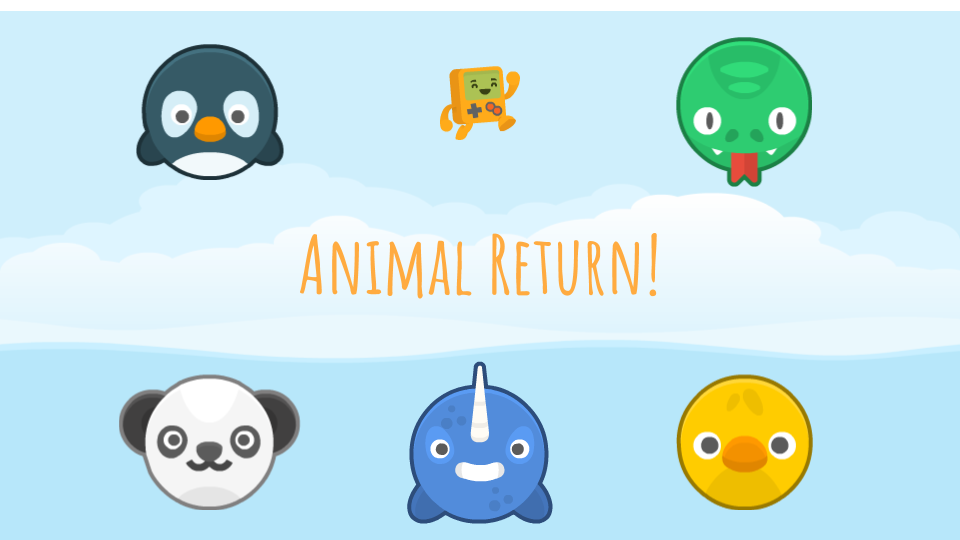 Animal Return!
Controls:
WASD or Arrow Keys - Move
Space -Jump
Alt+F4 - Quit
A downloadable game for Windows PC
Oh no! These small animals need to get back to their parents, but can't do it alone.
Lucky for us, Videogame Kid is here to help!
Play as a Videogame Kid! Bring these small, ball-shaped animals back to their big, square-shaped parents in this cute puzzle platformer!
Interact with animals, stoppers, switches, and other obstacles to reunite animals with their families.
Level Design: Jake Nguyen
All art assets used are from Kenney.nl/assets (Animal Pack Redux, Background Elements Redux, Simplified Platformer Pack)